UMEK 'Revolution @ Space' Co-production Contest
Make it a revolution we can dance to.

Carl Cox is on a mission to unleash another summer of total musical madness in Ibiza with The Revolution Continues @ Space Ibiza. An all-out musical offensive to liberate electronic dance music in the name of those hands-in-the-air, dance floor moments of unity that change lives. What better place than at Space Ibiza – the mecca of clubbing and Ibiza's most infamous club?

In collaboration with some of the most celebrated names in the scene, Carl wants nothing less than to turn every Tuesday into an out of this world experience. A big part of that is his commitment to pushing new talent to the frontlines with The Revolution Continues Co-productioon contest. This is your chance to join the ranks of rebellion and let your imagination run wild. Create something that you completely and utterly believe in. Make it a revolution we can dance to.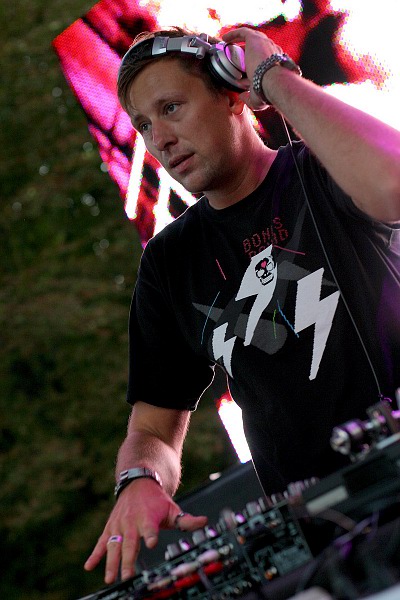 UMEK 'Revolution @ Space' Co-production Contest



Upload your best Techno tunes and win a release on Umek's label [1605].



The Facts:

Artist


:


UMEK from Ljubljana, Slovenia
Nickname 'Fotr' (= father)
Label

:

[1605] from Ljubljana, Slovenia

Links

:

UMEK's website
[1605]

Bio

:

Resident Advisor
Soundcloud
:

Check UMEK's Soundcloud


The 'The Revolution Continues with Carl Cox @ Space Ibiza' contests are supported by:




A few words from UMEK:

Dear producers...



Let me just say a few words about my "co-production" competition. Everyone can participate. I will listen to every submitted track, so no need to worry about that. On the other hand though, I'm asking you to send me only finished tracks! No demos or unfinished stuff please. Make sure it's high quality, TECHNO track and in 320 kbps mp3 format. Put some effort into it and send me your best work! The winner will not only get his track mixed and re-arranged by me, but it'll also be released on my label

[1605]

as an EP.

Keep in mind that in case your track will be chosen you'll need to provide all parts of it as an export package ready to use, so it's imperative that you know what you're doing!

I strongly suggest that you listen to

my music

and the

[1605] releases

so you'll be able to hear what techno I'm looking for.


Thanks ;)


Tickets

:

Click here

Track

:

Upload your best Techno track and win UMEK's mix of your track, re-arrangement and release on UMEK's label 1605

w00t???

:

Upload the tracks, 2 tracks per artist is maximum

Style

:

Techno for the Carl Cox Revolution @ Space Ibiza, year 2137

Prizes




:




Upload your best Techno track and win UMEK's mix of your track,
re-arrangement and release on UMEK's label [1605]
The winner also receives a yearly Pro Account on Soundcloud
3 runners up will receive yearly Lite Accounts on Soundcloud
Schedule
:

June 30 to September 29, 2010


This co-production contest is made in friendly partnership with Germany's best magazine for music producers:




Jury

:

Uroš UMEK and the [1605] team

Submit

:

Submit your tracks as mp3 files via the FOEM forum
Notes








:








Do not send your tracks directly to the artist or the label!
Define and create your very own style.
Take your time: Early entries will not be given priority.
Master your track but keep a raw version so [1605] can do its own master.
No legal recourse. The judges' decisions are final.
There is no cash alternative and the prize is non-transferable.
We are looking for music for the future.
CLICK HERE TO GET
DIRECTLY TO THE CONTEST